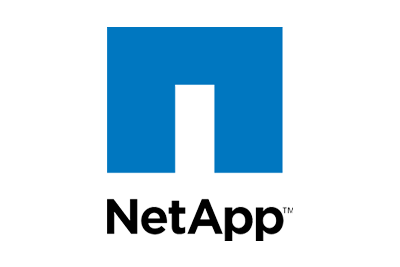 NetApp
From the core to the cloud, NetApp fuels transformation. Dynamic Systems has built a partnership with NetApp and, together, we enable digital transformation across all lines of business. We help customers achieve the full value of their data and to build, connect, and manage data efficiently and effectively. Organizations thrive by solving challenges through building the right storage and data solutions with NetApp where customers can leverage the power of their data anywhere and anytime – making data their biggest competitive advantage.
Competency Highlights
Dynamic Systems strives to gain the highest technical NetApp Solution Competencies available.  Following are highlights of just a few of our achievements.
Data Protection for Rubrik
From its inception, Rubrik has focused on delivering leading cloud data management products. Now, coupled with NetApp's expansive hybrid cloud strategy and offerings, their extended partnership eases the movement of data across on-premises to the cloud and multi-cloud mobility to ease recovery, no matter where data is stored. Together with NetApp and Rubrik, we remove the data management complexity by offering a common set of data management tools across a data fabric. 
"Our customers are experiencing a rapid acceleration to data-driven digital transformation and implementing hybrid multi-cloud solutions to drive innovation," said Kim Stevenson, senior vice president and general manager, NetApp. "Rubrik and NetApp together are delivering data management solutions for digital transformation in a hybrid multi-cloud world." 
"The partnership between Rubrik and NetApp is exciting as they represent a foundational element of the journey to a resilient, efficient and effective hybrid multi-cloud. Rubrik's Data Management Platform and NetApp's Data Fabric enable our clients to create best-of-class services for their traditional and Cloud Native workloads." said Juan Orlandini, Chief Architect, Insight Enterprises.
Application Optimization with Oracle
For more than a decade, NetApp and Oracle have shared a common vision for solutions that improve efficiencies and lower total cost of ownership (TCO). This close partnership enables interoperability, while our joint services and support make certain that you are never left wondering where to turn for technical assistance. When you combine that with our scalable and flexible storage platform, which is proven to perform in all environments, you are assured that your infrastructure is ready to meet your needs today as well as in the future.

With NetApp and Oracle, you can improve efficiencies, enable higher utilization, and lower overall costs. Our unified solutions span critical business functions while bringing you continuous innovation and compelling value.