Dynamic Systems designs and implements Oracle government cloud solutions that are critical to the security of U.S. defense and intelligence agencies, including civilian, and state and local governments.
With Oracle government cloud, Dynamic Systems can help you drive a highly-secure and robust cloud suite that can carry out your digital transformation, integrate cloud with existing IT systems, and address many security and compliance requirements.
Oracle Cloud Infrastructure
A complete infrastructure-as-a-service (IaaS) platform for core-to-edge security
Fast and Scalable Compute Resources
From single-core virtual machines (VMs) all the way up to 64-core bare metal compute instances in large-scale clusters, Oracle Cloud Infrastructure compute instances offer massive scale for both traditional and cloud-native applications.
Dependable Cloud Storage Options
From blazing-fast local SSD to a durable and cost-effective archive, Oracle offers scalable and highly secure cloud storage options for all mission-critical data.
Networking Across Physical and Virtual Environments
Oracle enables public sector entities to extend their IT infrastructure with highly customizable and secure VCNs and connectivity services that offer predictable and consistent performance, isolation, and high availability.
Who Can Use Oracle's Government Cloud?
Federal Government
State & Local Government
Department of Defense (DoD)
Higher Education
Security Compliance for Government
Designed for U.S. government departments and agencies, as well as private sector contractor customers requiring additional compliance, Oracle government cloud meets these security standards:

DoD DISA
IL5, 4, 2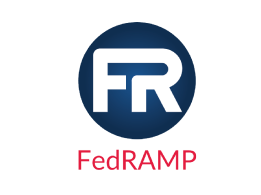 FedRAMP high
P-ATO and agency ATO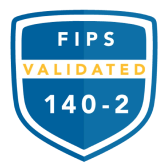 FIPS 140-2 for
cryptographic modules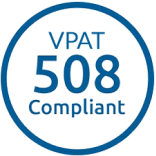 VPAT section 508
standards for accessiblity
Take Advantage of a Hybrid Environment
Dynamic Systems can help our government take advantage of both types of cloud in a hybrid environment. This could mean moving from a public cloud to private or "surging" from a private cloud deployment into the public cloud.
Migrating workloads from one cloud to another and integrating between
multiple clouds should be as simple as possible.
Oracle Private Cloud Appliance (PCA)
An integrated platform for maintaining workloads on both private and public clouds
Accelerate Time to Value
Speed up deployment of the full hardware-to-applications stack, so you can get applications to users within hours, not days or weeks.
Reduce Complexity with a Wire-Once Converged Infrastructure
Leverage a software-defined network fabric – no more physical re-cabling to reconfigure your environment.
Reduced Total Costs of Ownership
Get all the hardware and software needed for one price, as well as support for Linux and Oracle Solaris, and flexibility to license Oracle software based on usage.
High Availability
Leverage Oracle's proven Maximum Availability Architecture (MAA) design for five nines, and implement Oracle VM Disaster Recovery between multiple Oracle Private Cloud Appliance sites.
Future Proof Your Investments
With this intelligent Oracle Engineered System, you can scale compute and storage linearly over time to meet performance demands and business growth.
Simplified Journey to Cloud
At Dynamic Systems, we help the government meet their complex missions. With Oracle Private Cloud Appliance, agencies can have a highly available, integrated cloud-native environment.
Let us simplify the way you install, deploy, and manage virtual environments for any Linux, Oracle Solaris,
or Microsoft Windows application.
Modernization and Simplification
Business Transformation
Workload Consolidation
Why Dynamic Systems?
As an Oracle Infrastructure-certified partner, Dynamic Systems brings years of government cloud solutions expertise across U.S. government agencies and contractors. We are certified to design, migrate, build, and integrate applications in Oracle Cloud.
No matter your agency size, Dynamic Systems deliver critical cloud solutions and services that can help fuel
your digital transformation.
Oracle government cloud service offers:
Compute
From single-core VMS to 52-core Bare Metal Instances
Networking
Enterprise-grade VCNs
Storage
NVMe SSDs, File, Block, Object, Archive
Database
RAC reliability, data security, granular controls; deploy in VMS, Bare Metal, or Oracle Exadata
Governance
Identity and access management, tagging, audit capabilities
Oracle Private Cloud Appliance offers:
Compute & Management
From 2 dedicated Oracle X8-2 Servers as management nodes to max of 25 Oracle X8-2 Servers as compute nodes
Networking
Two 36-port 100 GbE Spine switches, two 36-port 100 GbE Leaf switches, one 48-port Management switch
Internal Storage
Oracle ZFS ZS7-2 Storage Appliance
Software
Oracle Private Cloud Appliance controller software, Oracle VM, Oracle VM Manager, Storage System Software
With over 30+ years of experience in the Federal IT space, Dynamic Systems has built a solid reputation as the IT expert of choice with a focus on delivering mission-critical, highly complex infrastructural transformation and data migration programs, particularly for our government and education customers. Some of our clients include: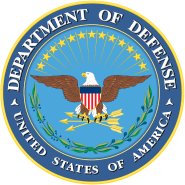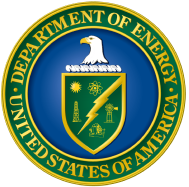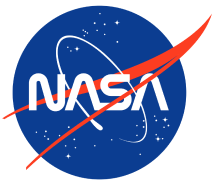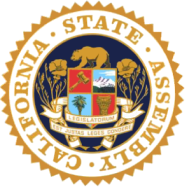 It's time to strengthen your infrastructure and transition to the cloud!
Contact us today, and we'll get you started in no time.
Get Started