Ineffective Communication in Project Management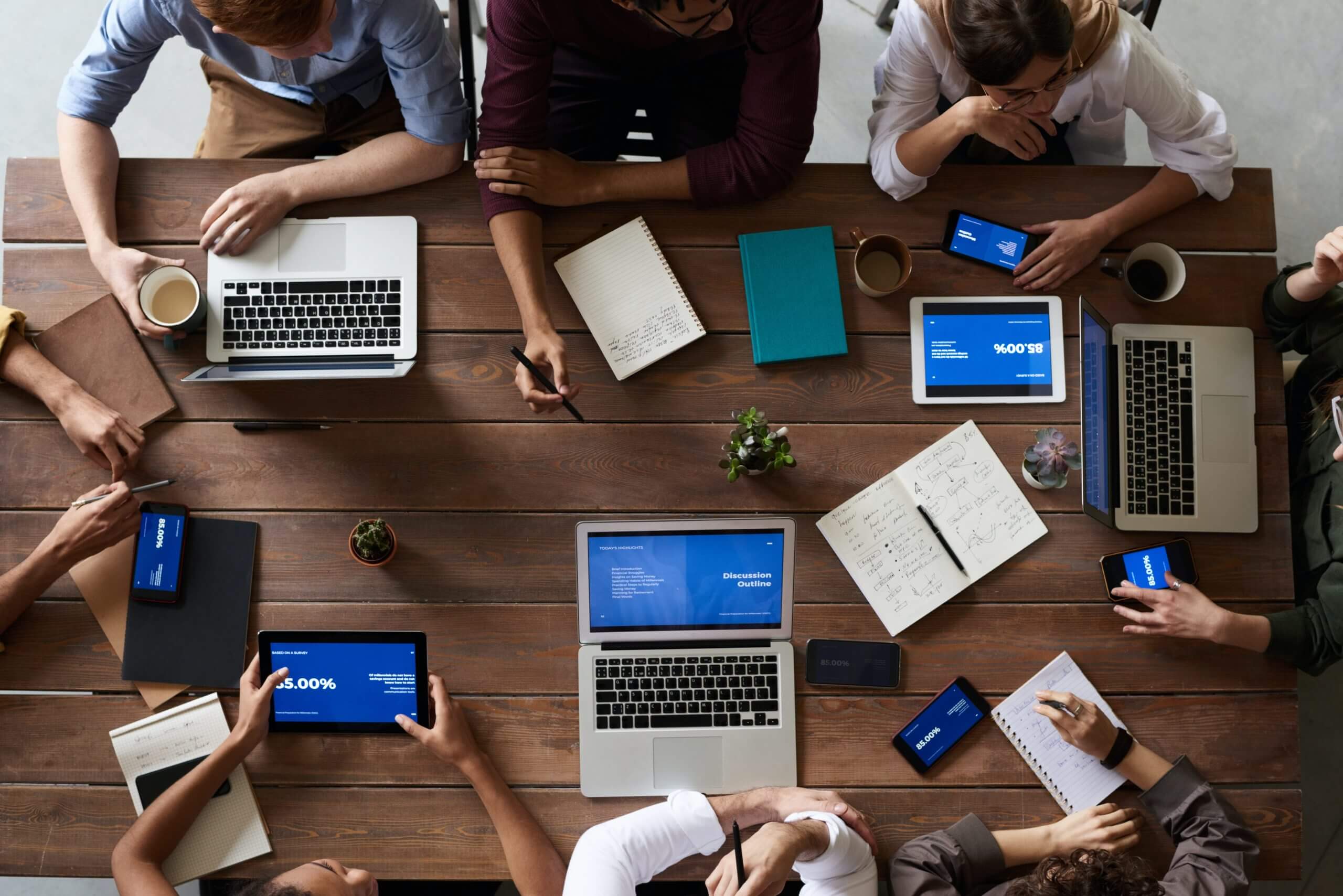 BY JAIME LUDKA
With more than 30 years of experience in the Project Management world, Dynamic Systems is a CMMI Level 3 and ISO 27001 certified organization that follows industry standards and global best practices in our project management processes.
We have built a set of tools and documentation that allows for consistent project management across all projects and programs, and we optimize this toolset with Lessons Learned. Every Dynamic Systems project manager possesses PMP and CSM credentials, providing clients with project methodology options and experience across differing execution methodologies. Several Dynamic Systems Project Managers also have SAFe and ITIL credentials.
In our approach to projects, we spotlight the need for communication as one of the most basic and impactful tools that a project manager uses to execute a project. In fact, according to a survey by GovLoop, nearly 42% of people believe that communication is the biggest hindrance to successfully completing a project.
How does a project fall apart with poor communication? Below are a few common issues, as well as some strategies Dynamic Systems uses to meet such challenges:
Distance
In today's modern world, many projects are executed remotely. However, Project Management practices were developed during brick and mortar times, and project management was not adapted to the remote cadence.
Operating remotely is a common practice for Dynamic Systems, it is not new. We have executed more than 100 projects remotely in the last decade. We use a combination of video teleconferencing, group and 1-on-1 phone calls, emails, and formal documentation to communicate. The key is knowing which method of communication works best for each individual project manager challenge.
Substandard Writing
In a remote world, writing is critical to success. Individuals often rely solely on informal communications (instant messaging, texts, and informal emails), which may not relay the correct tone or full information – internally or externally.
While Dynamic Systems does utilize informal methods of communication to transmit information quickly, we also work to establish collaborative relationships with clients. Dynamic Systems supplements this collaborative approach by standardizing our documentation process, to ensure the documents produced have a consistent look and feel. Our documentation management team consists of technical writers, quality assurance experts, and documentation and configuration managers. This team has consistently provided more than 300 high-quality documents per year, across multiple clients.
Authority
It is important to understand organizational structures in project direction, particularly in times of uncertainty. Without understanding who holds the authority in decision-making, projects may take incorrect, ineffective, and undesired actions. Identifying the decision-makers and ensuring that they are part of the communication process will help address this challenge.
Dynamic Systems follows the PMI process to project management. This process states that during the beginning or planning phase of the project, stakeholders (to include decision-makers) are identified and made a part of any decision-making meeting. By identifying and involving decision-makers, meetings have the highest probability of being productive, valuable, and worthwhile. Once a decision is made, this decision is documented and the project manager will task individuals accordingly.
Too Little Communication
Often, projects begin with little to no planning. This generally leads to project failure because the wrong information is provided to the customer, or there is a lack of information to inform the customer if progress has truly been made or not.
Dynamic Systems' processes require the identification of a communication plan during the planning stage of the program and a client brief for agreement. A default position of Dynamic Systems is to hold a weekly status briefing of the project with the client decision-makers. This briefing includes status on schedule, cost, and execution. Dynamic Systems believes in open and transparent communication, and that building relationships with clients and working in tandem to resolve project issues makes a project more successful.
Dynamic Systems believes in open and transparent communications as a foundation of building relationships with clients and working in tandem to resolve project issues, which results in greater project success.
Inadequate Risk Management
Inadequate Risk Management plagues a lot of projects because risks, opportunities, and watch items are not identified early enough in the process to mitigate or optimize. Clients may be surprised when risks arise, forcing the client to act in a hasty manner.
Risk and Opportunity Management is a cornerstone of the Dynamic Systems processes. We have a Risk Management policy and procedure that we leverage for every project. With this, we utilize a standard briefing template replete with briefing risks every week, along with the project status package. In this manner, we are able to identify risks as early in the execution process as possible, and thus reduce the risk exposure to clients.
When you have enough time to assess risks, potentially disastrous project impacts can be reduced and mitigated. Every project is going to have its own set of risks and issues, but the consistent and timely management of these items is crucial to the success of the project.
Dynamic Systems leverages its 30 years of experience working with various agencies in the public and government sectors to execute projects. Our certified project managers are trained to assess issues and adapt to changing client environments. Our toolset allows for flexibility so that we can tailor project execution to client needs.
By enlisting Dynamic Systems to manage your project, you are assured of partnering with a company that adheres to only the best practices, proactively practices open communication, addresses issues timely, expertly prioritizes for effective timeline oversight, and overall works towards positive outcomes for the project.