Simplifying Edge Infrastructure Security And Management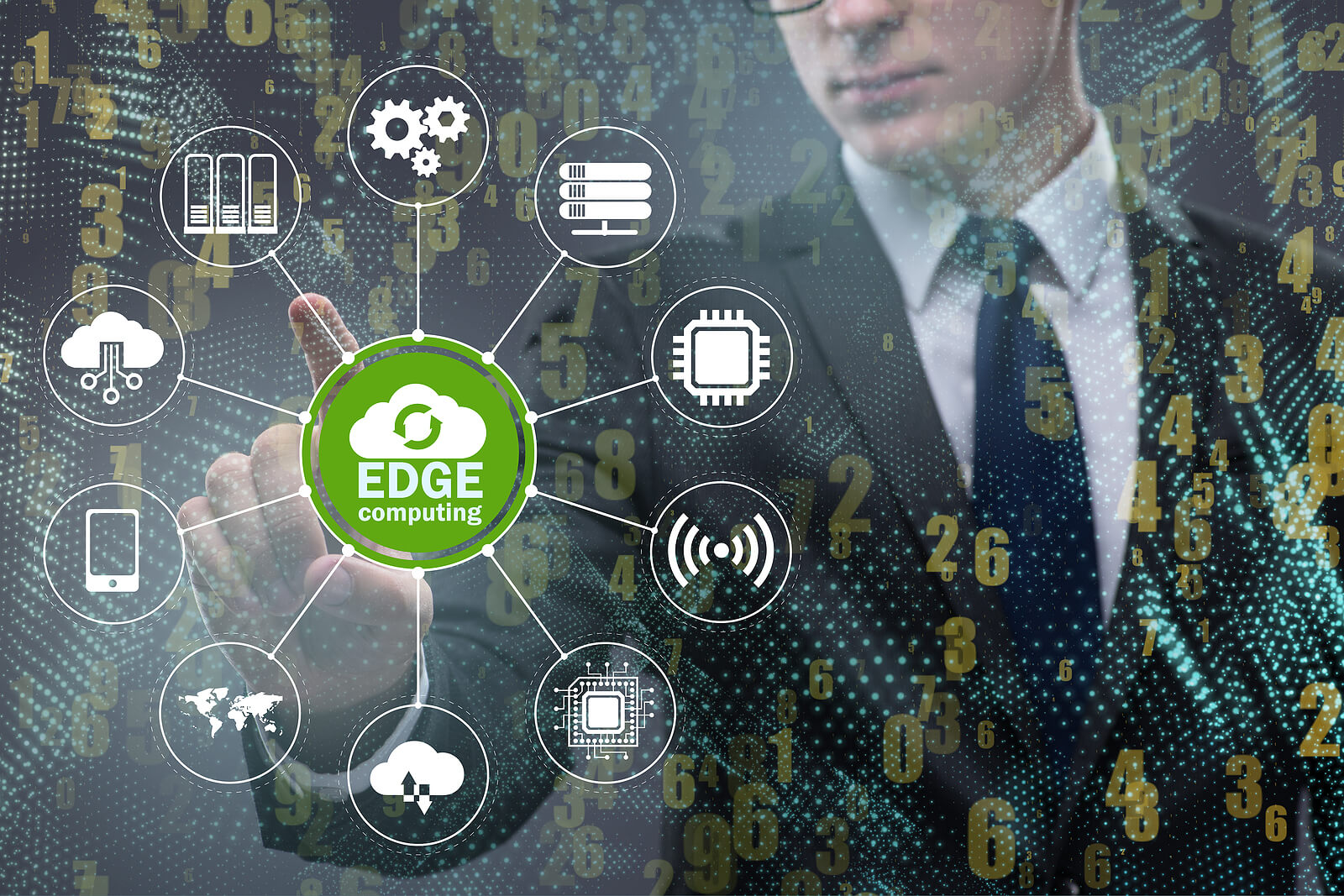 As technology becomes more advanced, both businesses and government agencies should evaluate the way they work and prioritize staying competitive to confront and triumph over the growing issues of IT complexity.
When Cloud Alone Is No Longer Enough
The explosion of data in the digital 21st century constituted the widespread utilization of Cloud computing in almost every organization. Factors such as lower operating costs, improved time to market, better collaboration, and increased flexibility compelled most organizations to adopt a cloud-first policy. Gartner predicts that by 2024, more than 45% of IT spending will veer from traditional solutions to the cloud. Even now, there has been an upsurge of several organizations shifting to the cloud to stay relevant and competitive in these changing times.
Due to the emergence of new systems and applications such as Big Data, Artificial Intelligence, and the Internet of Things (IoT), however, the Cloud is no longer enough to process large, time-sensitive, and distributed data streams. This necessitates the use of edge computing, where data processing is as close as possible to its generation point. For more complex applications, micro data centers (a component of edge ecosystems) can be distributed locally to provide more computing power and storage, as well as avoid network latency and allow for faster responses.
The Edge From A Security Standpoint
While the market for micro data centers in the edge will leap to nearly $15 billion by 2025, there's a majority of IT teams that view edge computing as more of a threat than an opportunity. Why? Here are a few compelling reasons:
Scaling requirements are difficult and expensive as they focus on "scaling out" geographically.
Monitoring edge performance and managing multiple remote edge locations are incredibly challenging.
Controlling edge locations that are run "lights out", or can be operated remotely, is complicated.
Securing equipment and data access from various security risks such as can be challenging.
The risk of fragmentation due to different IT environments is high.
Dave McCarthy, a research director with IDC, said that the primary concern in edge computing is its security, especially with the scale of its deployment locations. He said, "Instead of securing a majority of resources in a handful of core locations, the distributed nature of edge computing means that infrastructure, data, and applications could be spread across hundreds or thousands of locations." Also, McCarthy pointed out that most of these edge locations often lack local IT staff who can apply the same physical security received by large data centers.
Securing and managing the edge using traditional security principles is a complicated process. In the long run, maintaining complex IT environments costs more to power, maintain, and operate.
Simplify by Utilizing "Edge to Cloud"
Securing and managing your Edge infrastructure does not need to be that complicated. Ensuring that it works well with the cloud is also pretty straightforward. There have been predictions that the edge will eat the cloud. But while many organizations view edge and cloud computing as separate or even competing approaches, these two can be complementary.
For some time now, many cloud computing offerings have been extending closer to the edge. And there are cloud computing key challenges such as bandwidth, latency, resiliency, and data sovereignty that can be solved by edge computing. With Edge to Cloud solutions, businesses and government agencies can benefit from having a comprehensive security program that can be customized according to the required security architecture, along with security protocols that can be developed for risk scenarios and emergencies.
Hewlett Packard Enterprise's family of edge to cloud solutions helps organizations run and deliver insight from data at the edge on data centers and cloud platforms. Federal agencies that run compute-intensive workloads and need real-time action on their data can take advantage of HPE's edge to cloud solutions so they can:
Drive business innovation with real-time processes at the edge
Simplify sharing of critical data and expedite action across the organization
Reduce complexity and administration costs
Utilizing the right strategies and techniques for your needs can help enhance efficiency and workflow within your agency. Of course, it's also important to choose a trusted technology partner that can help with the security and management of your edge infrastructure.
Dynamic Systems is a systems integrator that specializes in creating edge to cloud computing systems that include multi-vendor and multi-entry solutions to complement HPE's technology.
Dynamic Systems can help provide migration, preplanning, and consultation on the best path of your transformation journey. We provide comprehensive guidance to help your agency transition to the cloud. With our Cloud Services, you can ensure that your organization can mitigate all the risks that can crop up, as well as create a robust Cloud adoption plan, accelerate time-to-value, scale your Cloud investments, and manage multi-cloud environments to keep pace with the continuously changing market.
Simplify your edge infrastructure security and management by transitioning to the cloud. Contact our experts today!